VYB Roller
Sale price
$105.00
Regular price
Unit price
per
Next-generation foam rolling made simple
Vibration technology for faster results
More effective and easier to use than standard foam rollers
Reduces muscle soreness and tension.
Ideal for backs, shoulders, glutes, legs & feet
Improves mobility and boosts circulation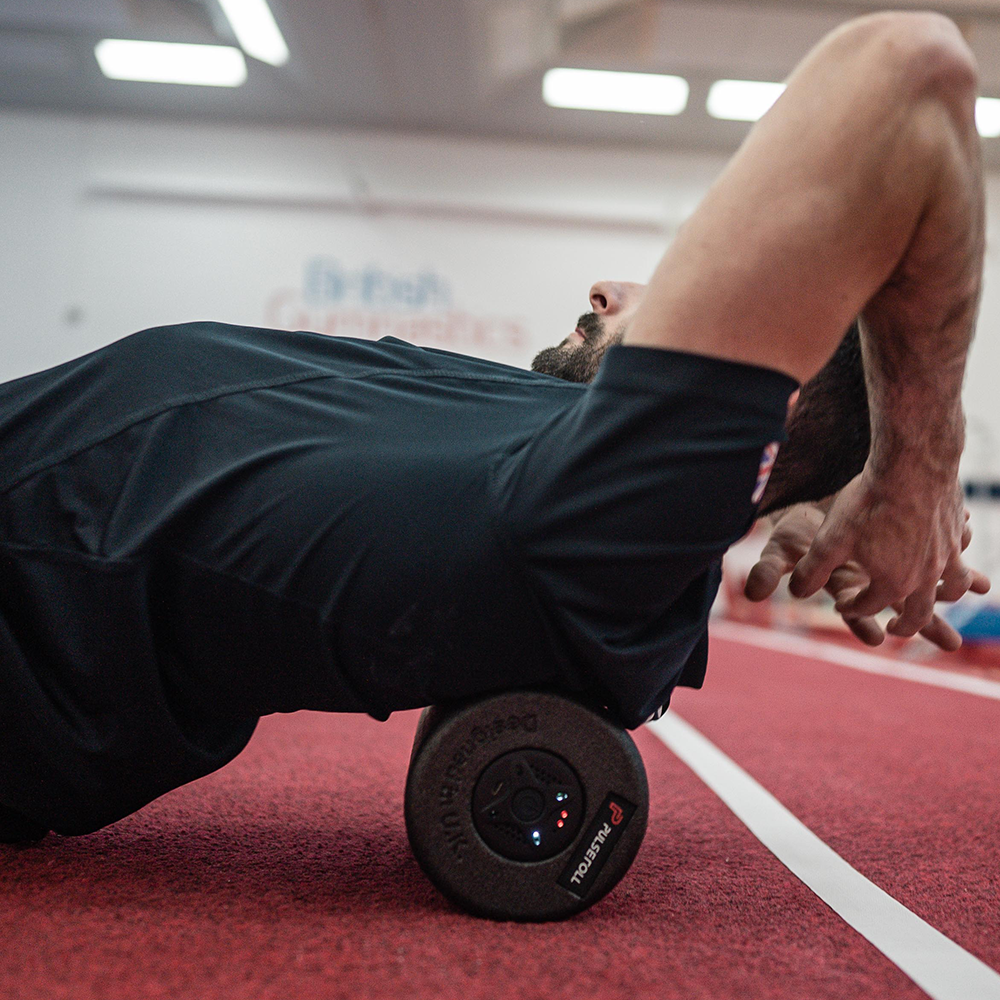 A Foam Roller that incorporates vibration technology to provide a amazing experience and a sense of well-being
This foam roller is the UK's first and one of the top options on the market. Our performance-enhancing vibration technology ensures the best possible foam roller experience. Ideal for self-massage, rehabilitation, and performance training at home or in the gym.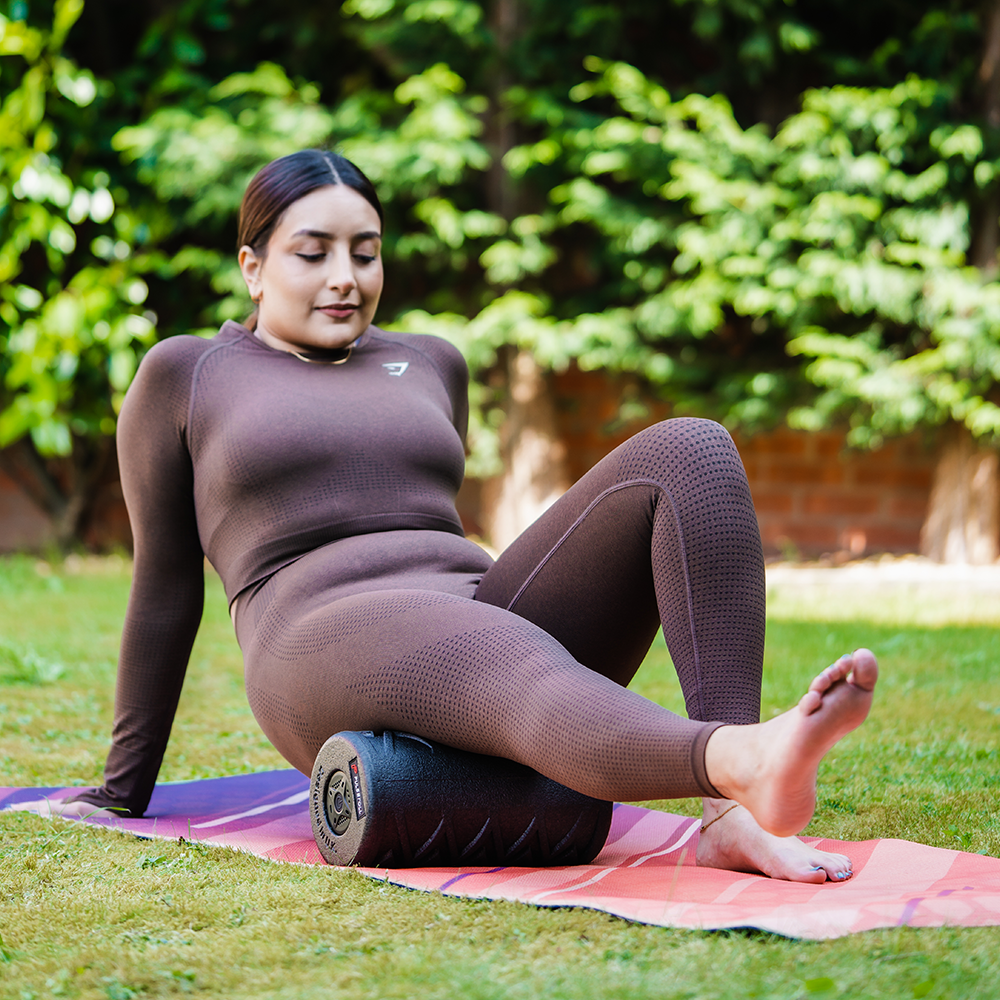 Easy to Use, Lightweight and Portable
The Vibrating Foam Roller is a revolutionary new way to roll out your tight muscles. With a simple roll, vibration and massage help to relieve soreness and reduce recovery time between sessions. It is designed to be used on all areas of the body from the shoulder down toward the feet.
If you experience muscle soreness or tightness, the Vibrating Foam Roller is here to help
What is vibration therapy?
Vibration massage is a treatment that aids in the relaxation and rejuvenation of tight and sore muscles, the release of fascia and the promotion of blood flow, allowing you to prepare for and recover from exercise more quickly.
The vibrating motion relaxes underlying muscles, as well as generating a full-body sense of relaxation, leaving you feeling refreshed and energised.
4 vibrating speeds including 1 pulse mode
The VYB Foam Roller has four one-touch power settings, making the roller ideal for warm ups, cool downs and a variety of workouts.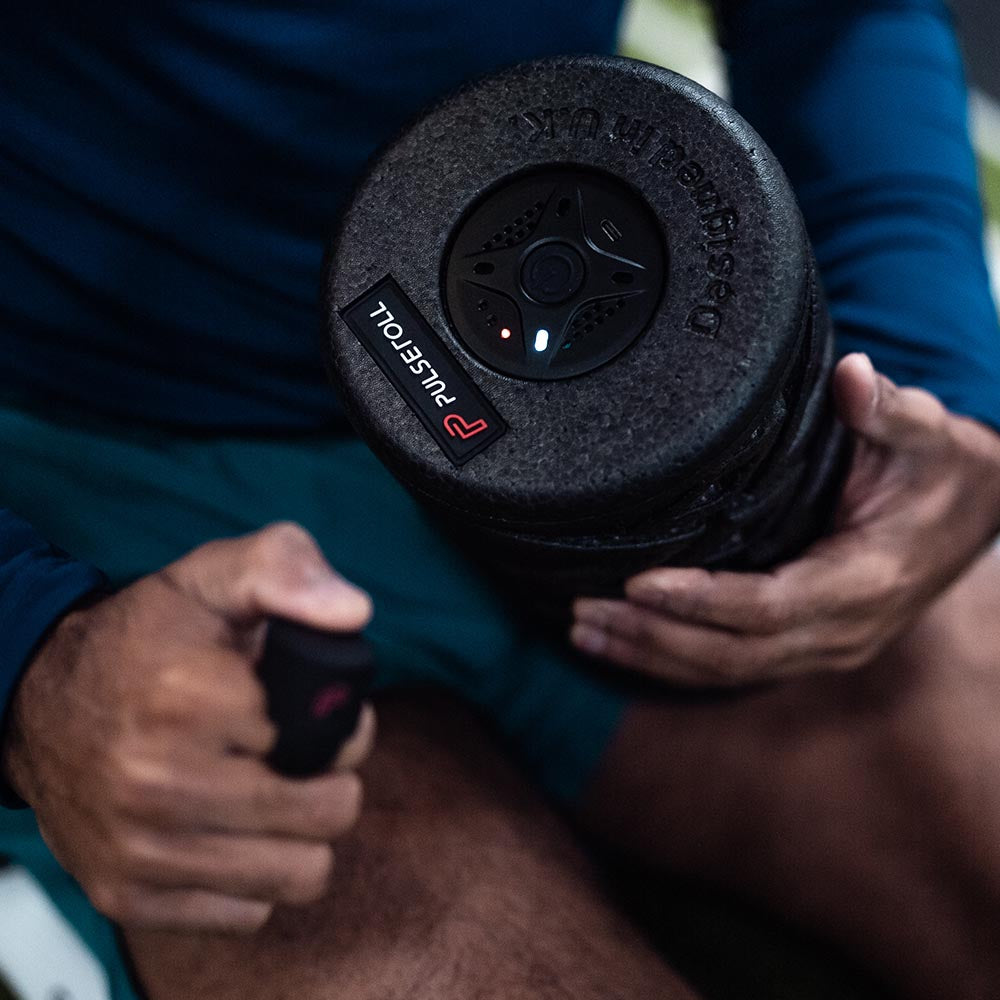 Remote control
The Pulseroll finger remote allows you to cycle through the vibrating speeds of your Pulseroll product without the need to adjust position or stretch awkwardly during your recovery or warm up routine.
As Reviewed in
What is in the box
Vibrating Foam Roller
Remote control
Carrying bag
Type-C charger
User Manual
Warranty card
BUY NOW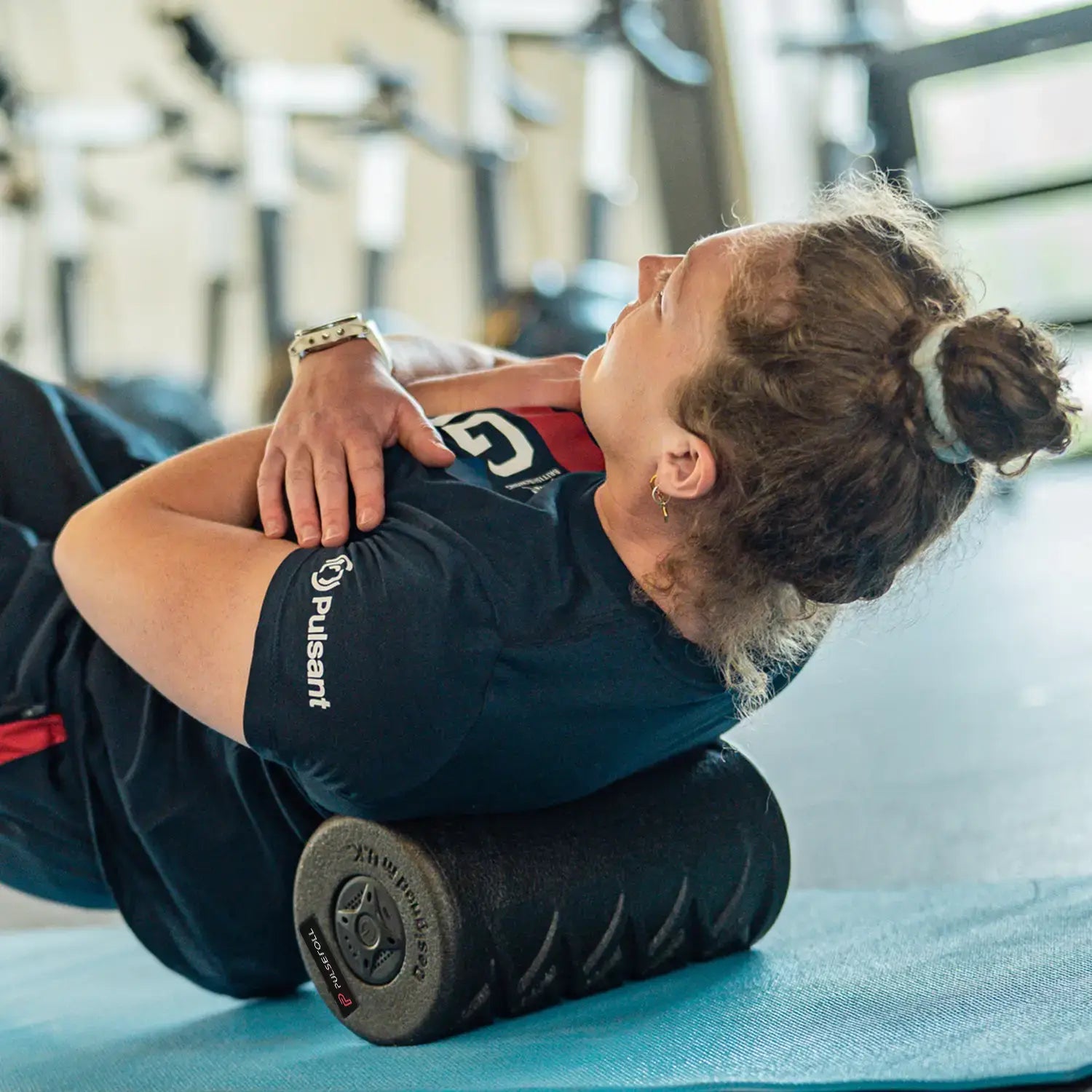 Technical Specification
Battery Type: 7.2 Lithium-ion (2600mAh)
Battery Life: 6 hours (lower speeds) 2.5 hours (higher speeds)
Product Weight: 1.1 kg
Product Size: 300mm (L) x 150mm (H)
Colour: Black or Red
Key Benefits
All about the Science

Through the use of scientific studies conducted by our certified sports coaches and physiologist, we are able to measure performance level output.

Enables faster warm-up and recovery

Increase blood flow by up to 22%

Flushes away lactic acid and metabolized byproducts

Reduces muscular pain and next day soreness (DOMS)

Improves range of motion by up to 14% (ROM)

Reduces risk of Deep Vein Thrombosis (DVT)

Accelerates recovery from minor injury
How-to guides
Here's a quick video to give you a deep dive on the special features and functions of the vibrating foam roller
EXPLORE MORE
Product reviews